Hi Everyone,
Life flows just like water. It flows up and down; sometimes it flashes and crashes. Yet, resiliently it keeps flowing. "Water flows of Life" by Natalie Thompson Musical Galaxy #shirts #pillow #phone-cases #bags #PopSocket are available on Amazon. Please click on this link to Amazon site to #shop https://amzn.to/3pb9ii5
"Water Flow of Life" features wonderful water images and a beautiful family of geese exploring the world together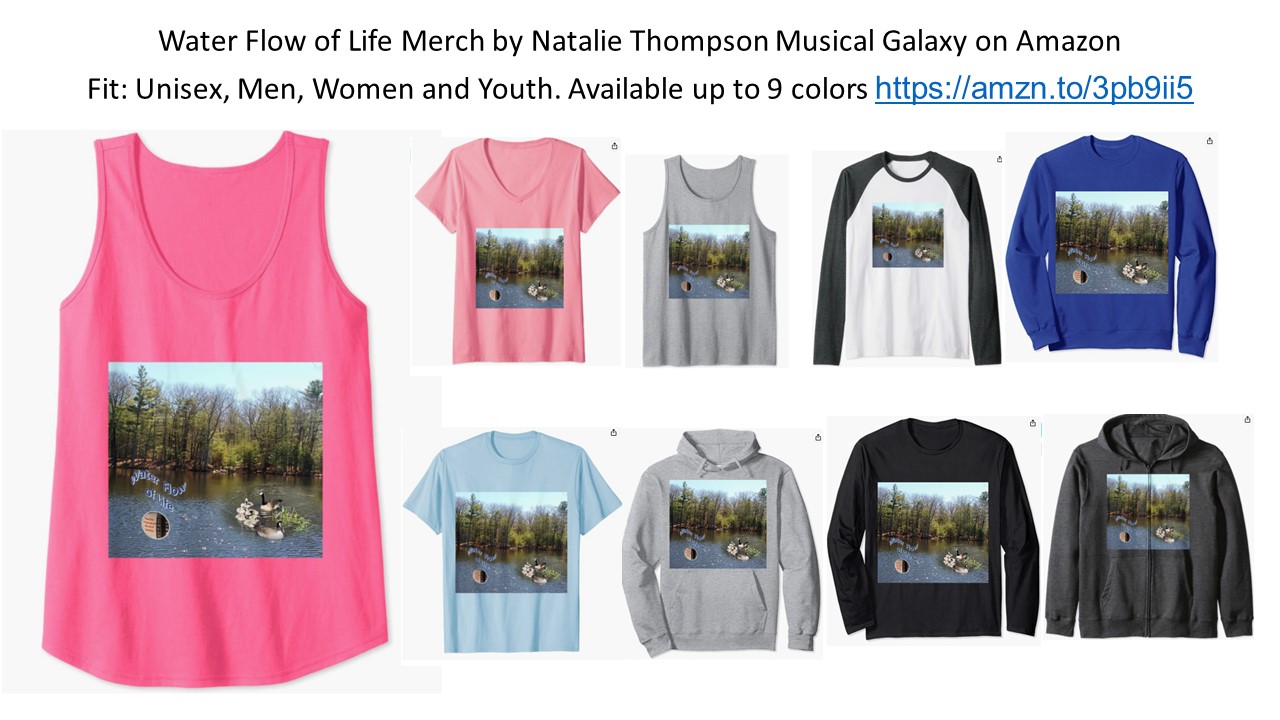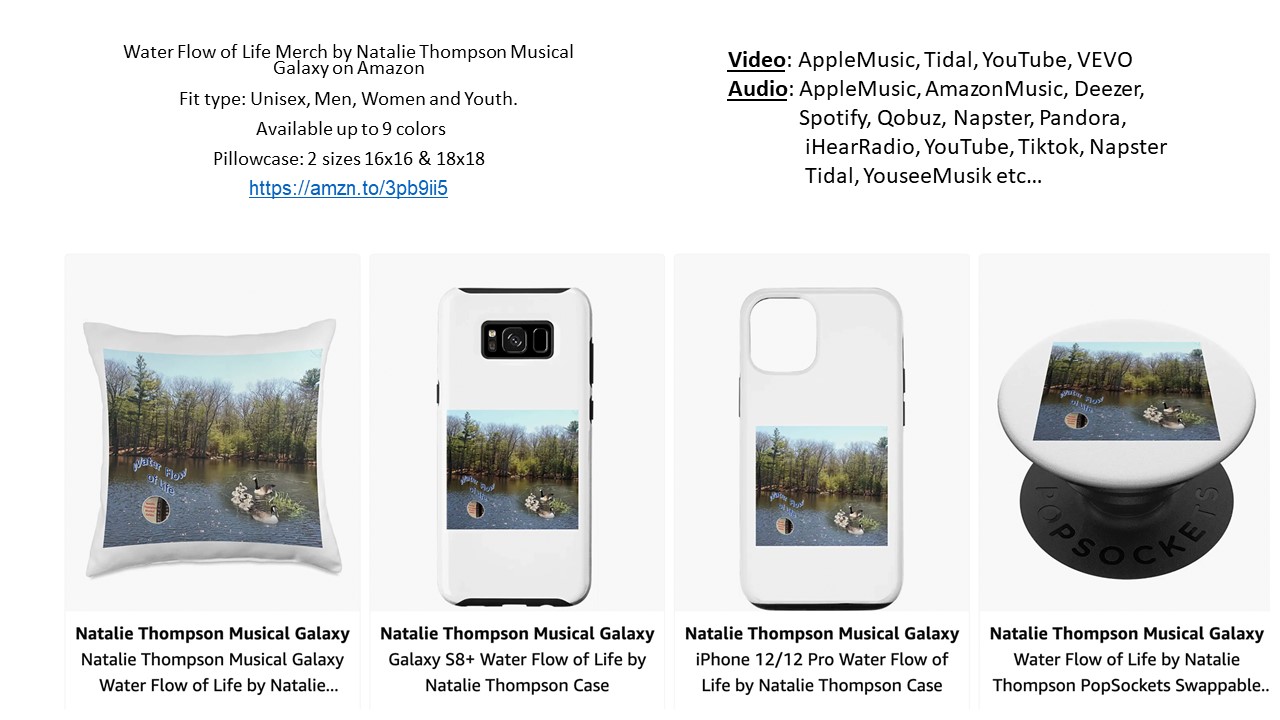 Isn't it nice to have lyrics "Where the heck are you" by Natalie Thompson from Natalie Thompson Musical Galaxy ready on shirts, hoodies, bags, pillow, iPhone cases and Samsung cases to sing with him/her or as a group. You could even send 'that-one" these items as a message if they show up late or never show up  at all :-)! Click on link https://amzn.to/3BJKVeS https://amzn.to/3W6uUrx https://amzn.to/3huUeZf to Amazon for shopping!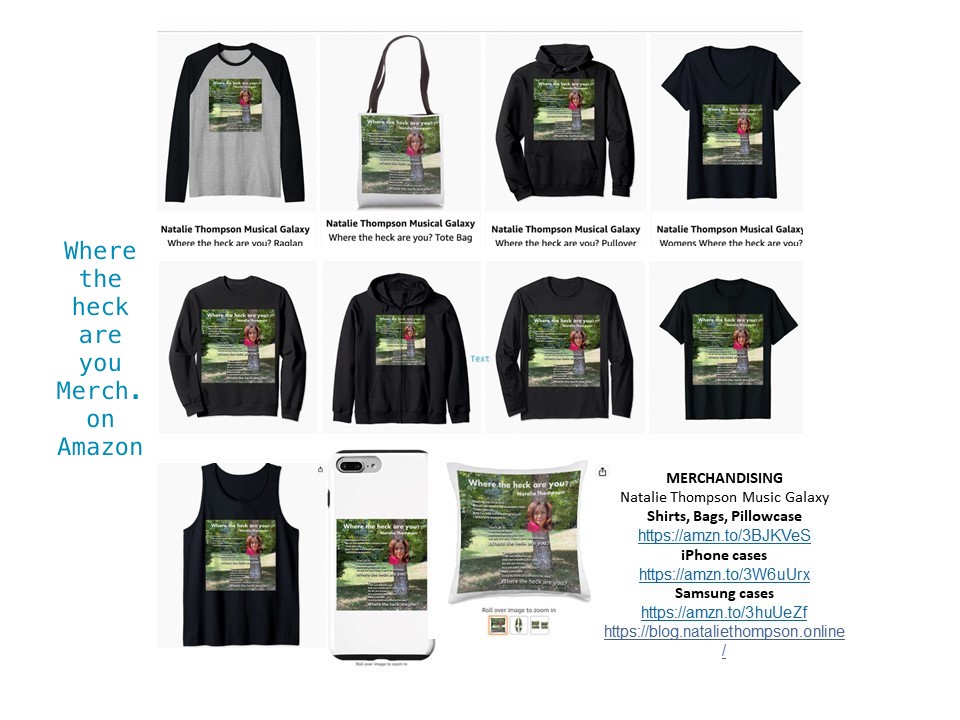 Ever feel missing your love ones? "Grief" merchandising (shirt, hoodies, bags, pillow cases, iPhone cases, Samsung cases and Pop socket https://amzn.to/3DyHb0E  features a beautiful beach, butterflies and cairn which could be a virtual friend that brings comfort and healing. The beautiful butterflies represents spirits flying to either heaven or beautiful places.