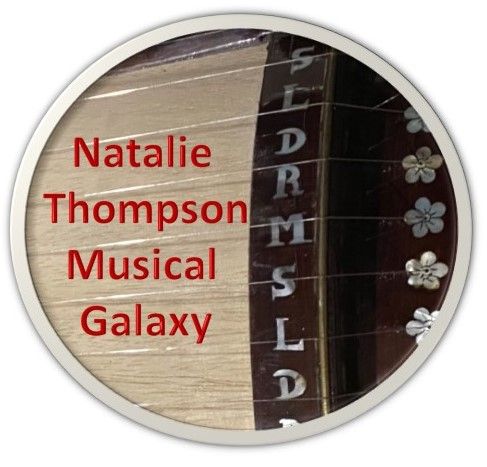 #New POP 'Axolotl Dance (Lyric Video)"
Not available
Not available
Natalie Thompson music and merchandising are available on these above-mentioned  platforms. Please click on icons to listen; Yet, some songs are available to purchase here! 
Each albums and singles are custom made for clients based on their therapy needs.
Thanks for listening!  
As you mentioned, Fund Me on Pay Pal. Here is the link:  
https://www.paypal.com/paypalme/nataliethompsonGLX
This funds contribute towards music videos productions. 
Thank You 
Earth Elements - Instrumentals
Natalie Thompson Musical Galaxy
From the Valleys to the Mountains, harmonizing ourselves with nature, we could see/feel the wind dance and hear the water sing in the caverns beautifully. Enjoy the campfire dance, looking deep into the flame you would see its reflection as if it was dancing. Embrace the moment with nature!
Read more…
0:00/2:38

0:00/2:26

0:00/3:38

0:00/3:16

0:00/3:06

0:00/2:12

0:00/2:23

0:00/2:30

0:00/2:14
Natalie Thompson music are available on music platforms as mentioned above but also available to purchase here!